Come Start Your New Journey with us.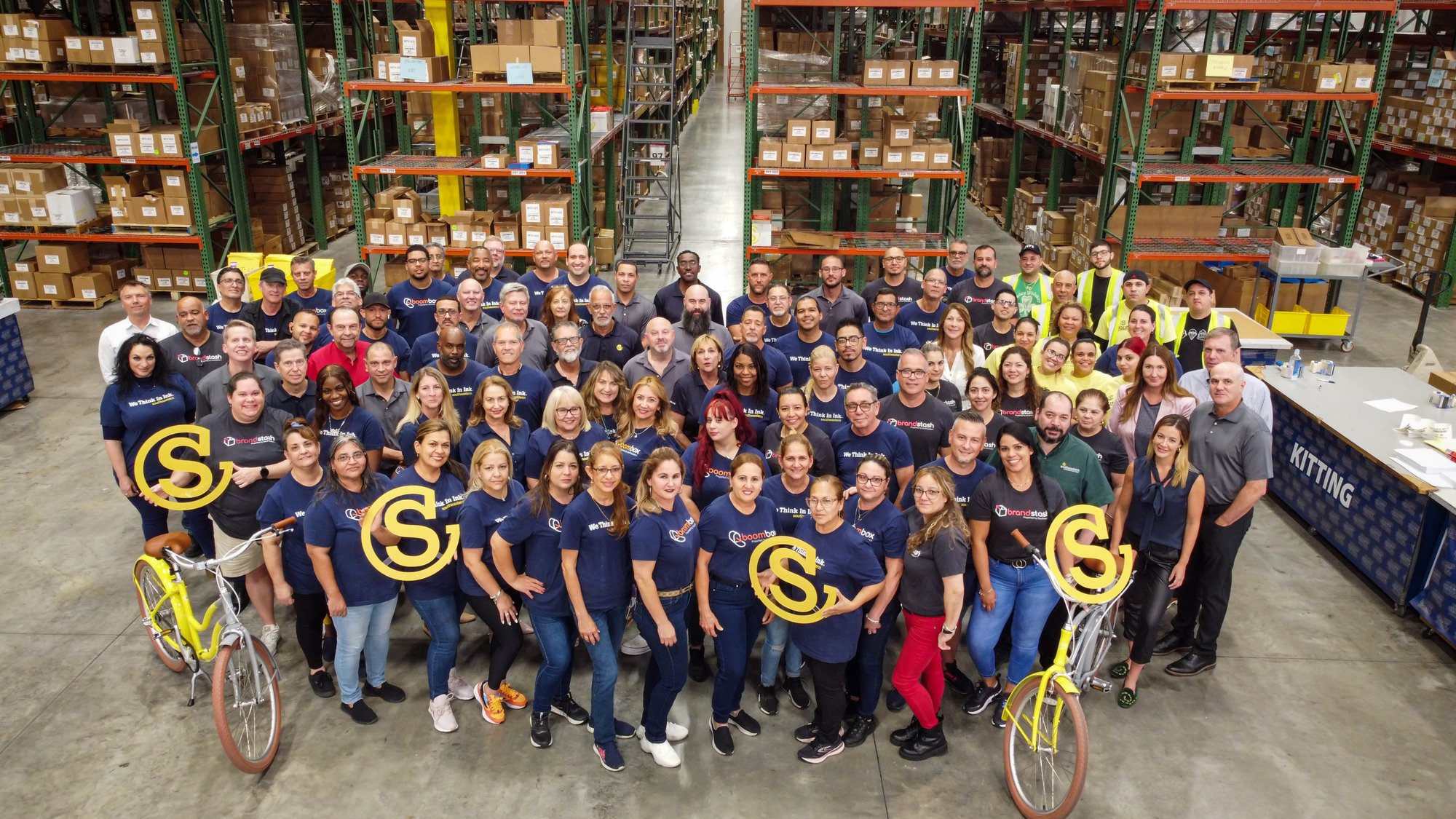 How's Our Company Culture?
We offer a culture of creativity, diversity, and inclusion. Diversity and inclusion build a strong workforce inside and out, and we are committed to continuing to build an inclusive culture that fosters creativity and encourages diverse voices. We strive to provide an inspiring atmosphere where people of different ethnicities, genders, and sexual orientations can flourish.
Discover Our Core Values.
We live by our core values; they embody our way of life and define who we are as a company.
Integrity
Holding true to our word is important to us. We believe in following through on what we say we'll do.
Client Satisfaction
Providing the best service, guidance, and products to our clients is of utmost importance.
Encouragement
Our people set us apart. We believe in cheering on our associates and encouraging them both personally and professionally.
Service
We believe in giving back and supporting our local communities.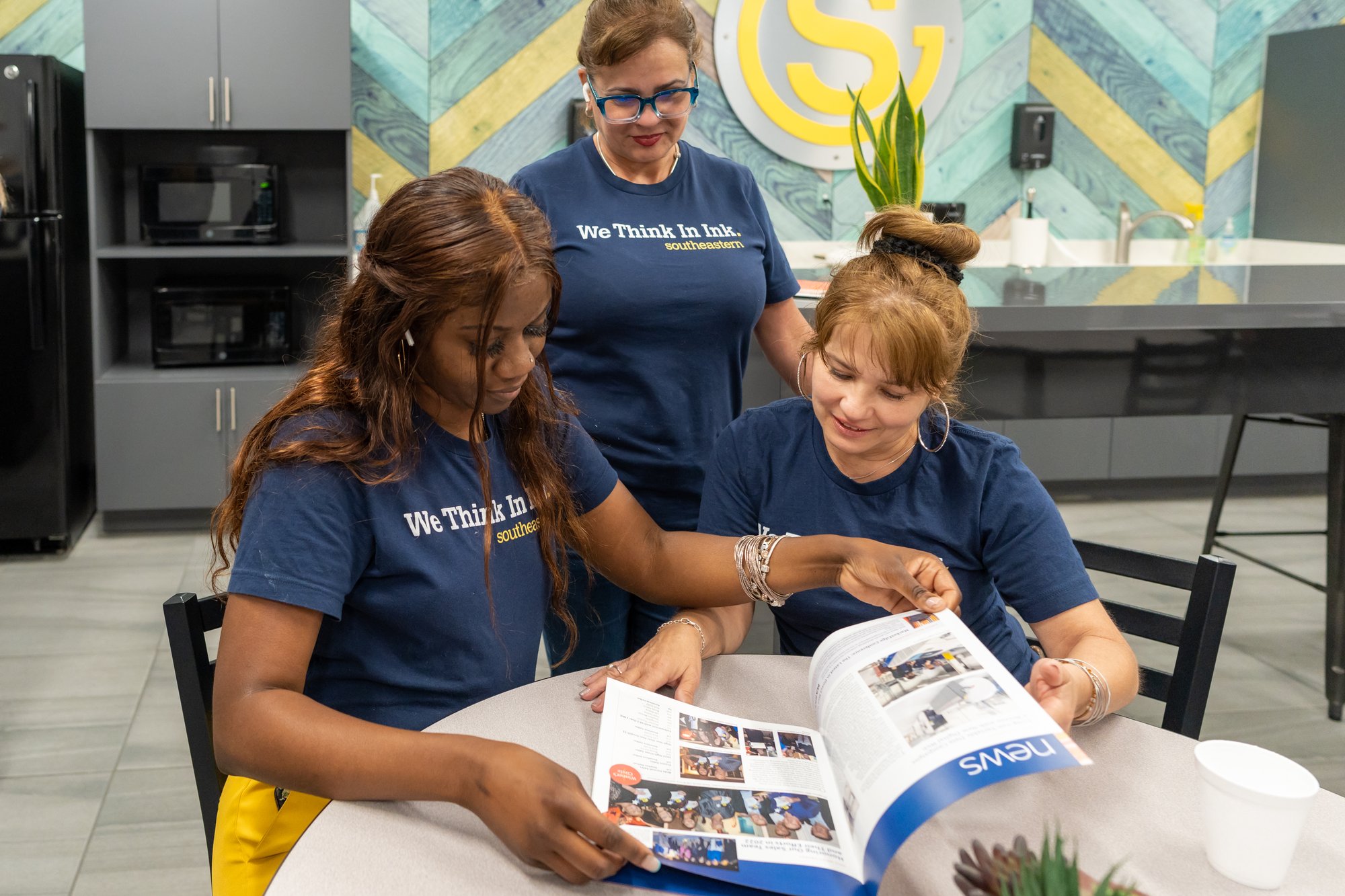 Why Southeastern?
As one of South Florida's largest and fastest-growing marketing solutions providers, we create work for exciting industries such as fashion, sports, travel, and food/beverage. This variety of clients means no two days are the same, and our employees are constantly learning.
Feeling empowered in your career is important to us. We have many roles where you can learn a trade while building a career that will give you your livelihood and allow for growth within the company—all without having to go to a four-year university.
Company office tour
Our team members are like a second family, so every day you'll see us doing crossword puzzles together at lunch, making coffee for the team, or planning our next event, whether big or small. This environment means our team members are able to naturally build connections in person with each other every day, whether in the lunch room or at one of our get-togethers. Enjoy Our Benefits.
Making sure our employees have what they need to be happy and healthy is one of our priorities. We offer our employees full benefits to ensure they're living their best lives.
Health Benefits
Our employees' health is important to us. To make sure our employees have what they need to stay healthy, we offer medical, dental, and vision coverage as well as life, long-term, and short-term disability insurance. Employees are also eligible to participate in Healthiest U, which is a 24/7 telehealth service.
PTO & Holidays
Our employees have lives outside of work. Providing them with paid time off and time off for holidays gives them the time they need to rest, relax, and recharge.
401K
Making sure our employees are prepared for the future is key. We offer a 401K with company match to help our employees save and plan for their retirement.
Referral Bonuses
We're always looking to bring talented workers onto the team. We offer a referral program that provides a bonus to employees when they refer a friend to an open position.
Explore Our Open Positions.
Our business is growing, so our second family needs to as well. Some of the roles we commonly hire for include technology, leadership, and warehouse positions. Don't see a specific position? Fill out our general application! We are always looking to hire new talent to join our team.
General Application
Miami – Hialeah, FL
Please fill out the general application. We're always looking to discover new talent with a passion for printing and graphic arts.
Production Manager – Commercial Print
Miami – Hialeah, FL
The production manager will report to the general manager and will be responsible for managing all labor and operations related to production. This position will help the company achieve financial targets by ensuring the highest production at the lowest possible cost while meeting company performance standards, customer specifications, and delivery requirements. The production manager will work a 10-hour shift Wednesday through Saturday from 7 a.m.–5 p.m.