Inspire, Southeastern's quarterly publication celebrating our clients, recently won a Gold Addy in the American Advertising Federation's 2019 ADDY Awards. Gold winners are automatically sent to the national competition level. Inspire is printed four-color process on McCoy Silk #100 text and features a unique fold that opens to reveal a poster on the backside.
"We're thrilled that our publication is being honored by such a prestigious organization" said Darcey Thompson, Director of Marketing.
Inspire was previously honored by the Printing Association of Florida with a 2018 Best of Category Award in the Florida Print Awards.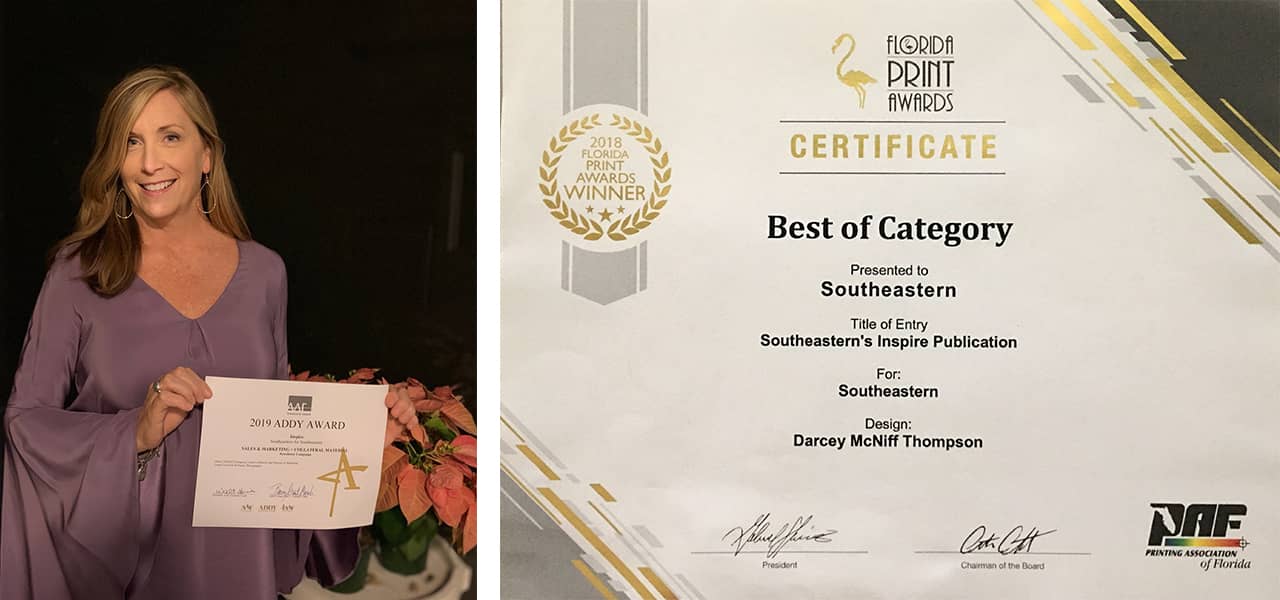 ‍
‍